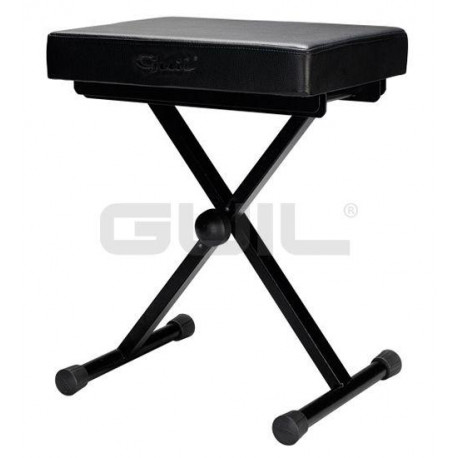 View larger
More info
Specifications:
Maximum Height: 52 cm
Minimum Height: 44 cm
Net Weight: 3,70 kg
Upholstery Dimensions: 30 x 40 x 6 cm
Folding: Yes
Adjustable: Yes
Colour: Black
Material: Steel & Synthetic Leather
Upholstered with synthetic leather (40 x 30 x 6 cm).
Its height can be adjusted to three different positions using the pressure knob.
Great resistance and stability.
Folding legs.
Finished in a textured, black, anti-scratch powder coating.